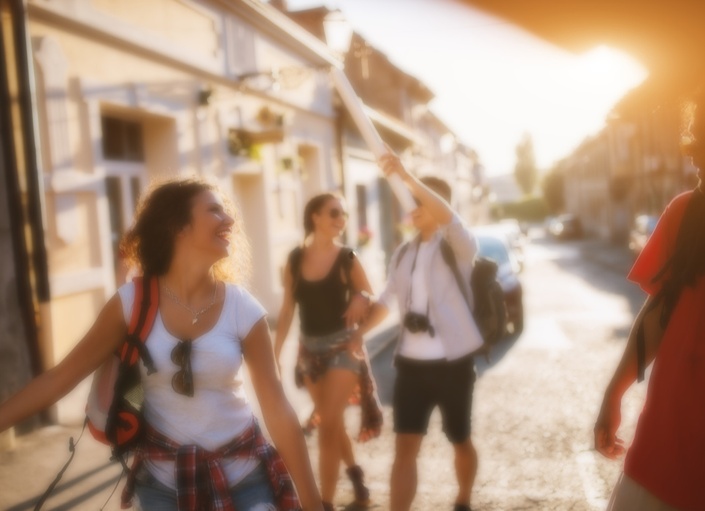 TourAdvantage's integrated, out-of-the-box framework helps small to mid-sized experience providers increase direct bookings and make more money.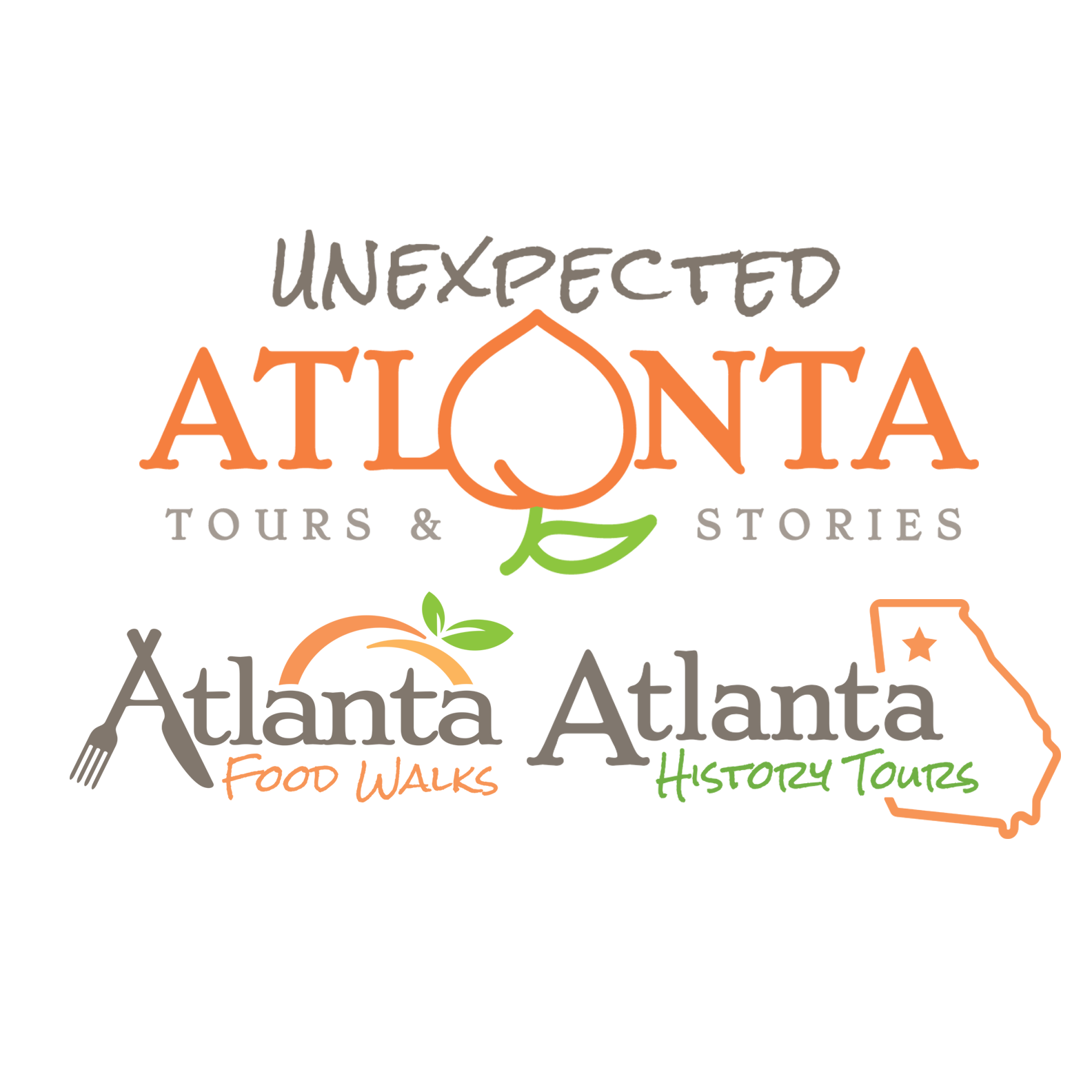 "TourAdvantage is the essential tool for the impatient tour entrepreneur. This is all about getting real results, really quickly, at low cost and with minimal effort: in the first week after I started working with TourAdvantage, I spent one hour creating my first workflow, integration, and email.
In the four months since, I've made close to $6,000 directly from that one hour of work that I spent. And that's just the tip of the iceberg.
I've spent tens of thousands of dollars on consultants, marketing courses, and conferences, but, the absolute best return on investment I've gotten has been through TourAdvantage."
- Akila McConnell Founder/Chief Eating Officer, Unexpected Atlanta
Are you struggling with marketing?
Wish all your systems talked to each other?
Desire to increase direct bookings instead of relying on affiliates?
Sense that a "jump start" could make a big difference for you?
Want help that offers more than just insight and platitudes?
TourAdvantage™ can help
Smart, affordable integration and automation means professional marketing with consistent results. So you can focus on your day-to-day operations
Course Curriculum
TourAdvantage Introduction and Overview
Available in days
days after you enroll
Before You Jump Into The Coaching Classes...
Available in days
days after you enroll
Frequently Asked Questions
Do you work with any other booking companies besides FareHarbor?
Because FareHarbor is the clear market leader, we chose to integrate with them first. We currently do not have active plans to integrate with anyone else, but we have architected the system to allow for an easy integration with multiple booking systems. If we have enough people requesting an integration to, say EZTIX or Peek, we will study the possibilities. If you are a non-FareHarbor user who is interested in TourAdvantage, be sure to share that with us at
[email protected]
What if I have MailChimp? Can I still use TourAdvantage?
Yes! We've added MailChimp as a downstream eMail tool choice. This is a good option if are already a MailChimp customer. But there are some differences between MailChimp and Drip – which is why we've priced our offerings differently. Do not subscribe for this course if you're looking to choose MailChimp. The differences between Drip and Mailchimp version can be viewed here: https://sunstonedigitalmarketing.com/touradvantage/touradvantage-drip-versus-mailchimp/
Why would I want to pay for an annual subscription instead of just paying monthly?
We are impartial to your subscription preference, and believe you should do what is best for you and your business. You are able to move from a monthly subscription to an annual subscription at any time. To show appreciation for paying upfront and your trust in TourAdvantage, the annual subscription saves you an amount equivalent to two monthly payments each year.
Do you have an affiliate program from my friends who are also tour operators?
Yes! We love when our customers spread the love with others they know in the industry, and we want to reward you for it. If you're a customer, email us at
[email protected]
and we will send you an affiliate link that offers you 10% every month on any sales made through that link. Have 10 friends who need TourAdvantage? Your subscription would be free!
We use FareHarbor for our attraction – we don't sell "tours". Is TourAdvantage still right for us?
Absolutely! TourAdvantage is a solid choice for businesses like zipline companies, cake decorating classes, murder mystery dinner showcases, river tubing businesses, museum or zoos...and more! If your business sells tickets (real or virtual) then TourAdvantage is for you!
I use Zapier. How is this different?
Our robust data integration has quite a bit more functionality than is possible with FareHarbor and Zapier. The booking/item level information we import into Drip would be very difficult to do with Zapier. Beyond that, our custom event information that allow you to trigger campaigns based on 1, 2 or 3 days before the tour, and the day of the tour is not currently possible in Zapier. Segmenting customers with designated FarHarbor custom fields responses is another feature that sets TourAdvantage apart.
I've seen other classes that are not subscriptions. Why is there a monthly fee for TourAdvantage?
TourAdvantage contains over 40 classes -- and we will be adding more regularly -- but it is not JUST an online class. That is only one of the features. TourAdvantage provides continuous integration between your booking system and your email system. It looks easy on your end, but there is a complex series of processes and algorithms running in the backend. We're managing that process with every transaction you generate. We also hold regular online education sessions, support, and additional classes, workflow accelerators and campaigns regularly. Your subscription also gives you access to the private Facebook Group.
What exactly is an Accelerator Workflow?
TourAdvantage includes more than 20 Accelerator Workflows that jumpstart your email marketing efforts. These are workflows and email campaigns that are pre-built specifically for tour operators. You can copy and install any or all of the Accelerators that you need to run your business. With a few small tweaks to make these your own, you are up and running.
What about the people I've sold tours to in the past? Can you load my historical data?
Yes, and we encourage this once you are a paid TourAdvantage subscriber. It's super easy to do, and we even offer a lesson to walk you through the steps. It's basically just running a booking report in FareHarbor and sending us the CSV. In a few business days you'll see your history in Drip!
My business is in Portugal. Does TourAdvantage work internationally? Can you handle GDPR compliance?
Yes, we with international customers. The data integration is fully timezone aware and Drip, the email tool on which TourAdvantage is based offers full GDPR compliance. We even work well with FareHarbor customers that have tours or events crossing multiple timezones.
What if I just want you do set it all up for me? I have no time!
We can help you with that! You are still required to purchase Drip and a TourAdvantage subscription (Basic or Premium). If you'd like us to get you up and running, there is an additional consulting fee of $6,000. For this fee you get a 2-hour Zoom pre-consult to learn about your objectives, etc. Then, one of our staff will configure your TourAdvantage system, import emails from your current email system (if any), create a basic form and lead magnet, create your onboarding and welcome campaign, create a browse abandonment campaign, and build a monthly newsletter template. Once it is complete, we will provide another 1-hour Zoom training meeting on maintaining it
What if I install TourAdvantage, but determine it's not right for me?
Your first 30 days of TourAdvantage and Drip are absolutely free! After that, if you decide it's not for you, you never have to pay a dime.